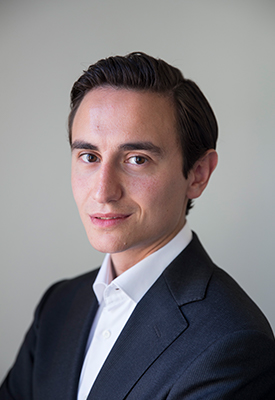 How a technology company drives transformation in automotive

The Automotive industry is being reshaped by consumer-driven, societal and environmental trends:
– Automotive companies that have software-defined vehicles will see a 75% reduction in software-related recalls across this part of their fleet.
– 30% of new vehicles will use wireless networking for sensors, lights and other critical features.
– The automotive retail landscape will be disrupted, with 20% of all new cars sold entirely online.

Consequently, Google Cloud's mission is to help automotive companies accelerate their digital transformation and reimagine their business through data-powered innovation.
This presentation will cover, amongst others, our view on the software- defined vehicle, the latest trends in customer experience 360, and how Google Cloud helps to accelerate R&D innovation.

Josip Grubesic is responsible for large industrial customers at Google Cloud Austria with a focus on the automotive industry. With a degree in business administration, he gained 8 years of industry experience at British American Tobacco in various positions and countries before returning to his roots after a 4-year stopover at Oracle Austria and supporting leading Austrian companies in their digital transformation and innovation projects.